Rules: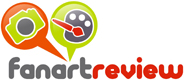 This contest is for photographers of all skill levels.
Deadline: Monday, February 26, 2007.
One entry per person.
New entries to the site only.
No digital enhancements to work submitted.
This is for traditional photography only.
The photograph must incorporate the topic in some way.
Creative approaches are welcomed.
Prizes:
A vote by premier members will help determine the winner. The decision of which entries are selected for the vote is completely up to FanArtReview.com. The final winner will be decided by the host using the vote as a guideline.
First place: one hundred dollar pre-paid Visa gift card.
Second place: twenty-five member dollars.
Third place: ten member dollars.
Photographers were challenged to submit a photo of something that nature has created such as a butterfly, ant, flower, etc…
Click here to enter the contest
[tags]contest, nature, photography, photo, art[/tags]