As a photographer we rely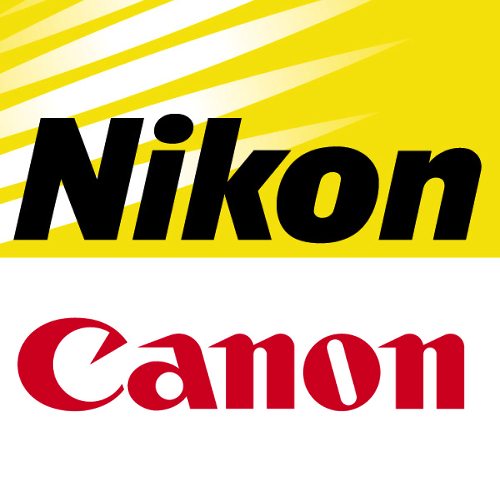 on our equipment and as we all know, one of  the most important tools we use is our cameras. Now there's a big controversy on what brand of camera you should use in the field. Nikon and Canon are one of the most popular camera brands out there on the market.  These camera companies are made to take great quality pictures. So why is there so much controversy between photographers?
I have been in this field for five years now and the two most popular questions I get asked are what kind of camera do I use? Or what's the best brand of camera? After doing so much research I went with nikon. I myself just feel like that it was a better choice for me what I was doing as a photographer and I've always wanted a nikon ever since I started to get into photography.
Entry Level Cameras 
These companies have a range of cameras for ($1,000-less) when chosen the best camera for you I would recommend paying for good quality professional camera it the best way to go. Not everyone has the money to be able to pay for the best camera out there, so here is my tip for you, buy an entry level camera to start out and to practice with it. Start with an entry level camera first and when you feel that you're ready to move on and try a better camera to that next step and move to a different size camera to improve your work.
Nikon's entry camera is the nikon D3100 which can be bought at Amazon.com for 365.00 with the lens included. Canon's is a little bit different the cannon EOS Rebel t5 and it is also sold at Amazon.com for 399.00 a little more expensive but it also includes one lens. Both of these cameras have a similar native ISO sensitivity, they offer shutter spends as  slow as 30 seconds and both have built in flashes. Both of these cameras also offer many features. They are differentiated by the quality of images, Nikon has a better sensor it able to pick up 22.5 bits of color and canon's sensor records 22.1. Something else that's different is there auto focus as well their LCD screens.
There's other cameras that are better in image quality and more of a professional camera in general. Many opinions of cameras makers say there are the best cameras to take great quality image, but what photographers need and what is a camera that's  going give the best pictures and quality out the money that was invested.
Some of the Canon's more professional cameras are the canon D7, D6 and as well D5 these all can be found on Amazon.com or even B&H photo.com and nikon has some great options such as the Nikon 5100,D7100 both of these have a great record for being excellent cameras for professional photographers that can be found on those two main website as well.
Conclusion:
Canon and Nikon are such wonderful  camera companies to show the beauty of the world in just one single frame. When choosing a camera chose the one that you feel is right for you, but also do your research or even ask your a professional photographer what they feel is a great camera to start your photography career or hobby.
It's not the camera that defines the photographer, it's the photographer that defines the camera.