FanartReview announces the opening of Photogenic Contest!
Rules: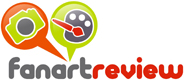 This is a traditional photography contest.
No edits using software.
One entry per person.
New entries to the site only.
Deadline: Wednesday, February 28, 2007.

Prizes:
The winners will be selected by the FanArtReview.com Contest Committee.
A winner will be announced approximately one to two weeks after the deadline passes. The decision is final.
First place: one hundred dollar pre-paid Visa gift card.
Second place: twenty-five member dollars.
Third place: ten member dollars.
The judges will be looking for photographs that capture the spirit and personality of your subject. Creative approaches are welcomed. This contest is for photographers of all skill levels.
Click here to enter the contest
I started photography as a hobby in 2005, during college. My passion slowly became a more important part of my life since 2008. Because of using a combination of my photographic knowledge, with those of internet marketing, I like to call myself a "photomarketer".